6597...
TGS SPECIAL REPORT
...NFL 2015 SEASON-WIN BEST BETS!

by Bruce Marshall, Goldsheet.com Editor and Chuck Sippl, Senior Editor
AFC
BEST BET...
Thank goodness for the Houston

Texans

(8 1/2 wins) who enlivened an otherwise desultory NFL preseason as this summer's spotlighted team on HBO's Hard Knocks, with second-year HC Bill O'Brien providing unexpected color with his salty language and quick wit. But O'Brien, who earned his coaching spurs as Bill Belichick's o.c. before keeping a distressed Penn State program afloat, already proved he knows what he's doing last season when stewarding the Texans' 7-win improvement over 2013. Offseason roster changes hardly seem to indicate a drop-off from last year's 9-7 mark, with new QB Brian Hoyer (familiar witrh O'Brien from days at New England) considered by most insiders as an upgrade from Ryan Fitzpatrick and the other QBs (including holdover Ryan Mallett) who rotated taking snaps a year ago, and the defense now features thick FA ex-Patriots NT Vince Wilfork to complement do-everything J.J. Watt and, apparently, former No. 1 overall draft pick Jadeveon Clowney, due to return to live action and provide another potential menacing component on the edge. Though RB Arian Foster (groin) remains sidelined for the time being, also consider that Houston competes in the forgiving AFC South, with this year's inter-conference crossover games vs. the NFC South, which did not boast of an above-.500 team last season. The Watt-Clowney combination might even be enough to unnerve Andrew Luck in meetings vs. the Colts and give the Texans a chance to steal the South. A definite "over" for us at NRG Stadium.
NEXT BEST BETS...As the preseason progressed, a mild groundswell of support began to develop for the New York Jets (7 ½), who won their last three exhibitions for new HC Todd Bowles. To his credit, Bowles seemed to get the team refocused after a variety of distractions early in training camp that included starting QB Geno Smith getting his jaw broken in a dispute with LB Ikemefuna Enemkpali, who was summarily released. But expecting an improvement of four wins over last year's 4-12 mark seems to be asking a bit much. Journeyman Ryan Fitzpatrick performed fairly well in August and might not be much of a dropoff from Geno (who could return in October), but was facing a succession of vanilla defenses in summer, and a leaky OL that conceded 47 sacks a year ago could become especially problematic with the slow-footed and error-prone Fitzpatrick in the pocket. Yes, there was a lot more inflow than outflow in free agency, and the return of Darrelle Revis and addition of Antonio Cromartie from Arizona (familiar to Bowles, recently the Cards' d.c.) immediately upgrades the CB spots. The AFC East, however, is not a picnic, and there appear to be very few potential soft landings on a tough-looking 2015 slate. The Jets should improve their win total from 2014, but not enough to make the "over" work this fall. It's an "under" for us at the green half of MetLife Stadium.


There remain questions about the immediate future of the Denver

Broncos

(10 ½) and QB Peyton Manning, who waited a bit longer to commit to a return in 2015 after last year's quad injury and other various physical issues (including an admission from Manning that he has recurring numbness in his fingers, a byproduct of the neck surgeries of a few years ago). And Manning did not look in midseason form in limited preseason work this summer. But observers believe that the new Gary Kubiak-designed offense and the return of a zone-blocking emphasis to the Denver scheme will improve the Broncos' balance and provide a late-career life-raft for Manning, much as it did for John Elway in the late '90s, when Kubiak was o.c. for Mike Shanahan's Super Bowl winners. And there remains a win-now mindset in Denver, as Elway was quick to move John Fox out the door and replace him with old chum Kubiak after another early-round playoff exit last January. The most intriguing angle of the homecoming theme, however, might be the return of d.c. Wade Phillips, one time Bronco d.c. and HC (and Kubiak's d.c. at Houston), whose affinity for the blitz and high-pressure "D" could unleash Von Miller and Demarcus Ware (now an OLB in Phillips' 3-4) to wreak havoc on opposing QBs from the edge. Denver has not won fewer than 12 games the past three years and should exceed the 10½, so look "over" at Sports Authority Field.


OTHERS...The Kansas City Chiefs (8 ½) have exceeded this win total both years on HC Andy Reid's watch. And the Chiefs should have at least partially solved their dilemma at WR (none of whom catching a TD pass last season) with ex-Eagle FA Jeremy Maclin. But there might be a ceiling on how far QB Alex Smith can take the team, and the 2015 slate is formidable at the least. "Under" at Arrowhead...We are not big fans of Andy Dalton, whose limitations are among the reasons the Cincinnati

Bengals

(8 ½ wins) have not gotten past the wild card round in the playoffs the past four years. But Cincy has consistently made the postseason, and with several key components in contract years, the Bengals should get above .500. "Over" at Paul Brown Stadium.


NFC BEST BET...It's easy these days to pile on the Washington

Redskins

(6 ½). And for good reason, as Dan Snyder's team has become the most dysfunctional in the NFC, losing ten or more games in five of the past six seasons. While there is some tempered optimism among the long-suffering Skin fan base now that Kirk Cousins has been given the reins to the offense instead of the concussed RG III, we remind that Cousins endured a rough ride last season when starting five games, and there is little evidence an OL that couldn't protect him or any of Jay Gruden's QBs last season has significantly improved. Moreover, the bullet-riddled "D" endured a near-complete makeover in the offseason, forcing out coordinator Jim Haslett. We hardly expect a renaissance in D.C., so we're looking "under" once again at FedEx Field.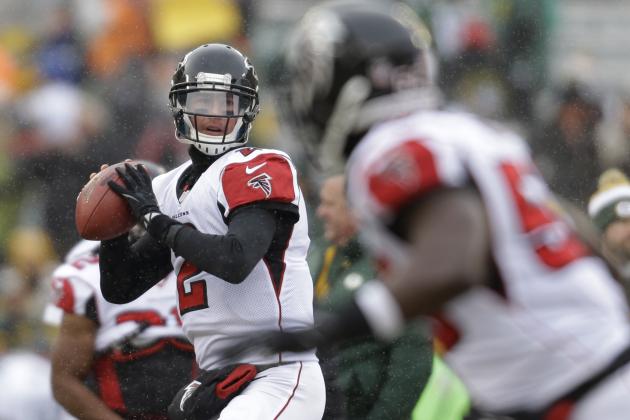 NEXT BEST BETS...Some team has to emerge in the NFC South after none could get above .500 last season, right? The most-likely candidate might be the Atlanta

Falcons

(8 ½), who seemed to tune out HC Mike Smith the past couple of seasons. But with a Pro Bowl-caliber QB in Matt Ryan and a collection of top-notch receivers, this was not the worst job for a new coach to inherit in the offseason. And former Seahawk d.c. Dan Quinn would appear to be a good fit, bringing a stop-end emphasis with him from Seattle as he looks to upgrade the Falcon defense. Suspect competition in the South makes us look "over" at the Georgia Dome.

Speaking of the South, we are not on board with hype surrounding the Carolina

Panthers

(8 ½), who were sitting on three wins past Thanksgiving before a December rally vs. suspect opposition allowed Cam Newton & Co. to squeeze into the 2014 playoffs with a losing record, temporarily saving the job of HC Ron Rivera. Importantly, Cam developed plenty of comfort with big rookie WR Kelvin Benjamin down the stretch last year. But Benjamin's preseason knee injury could have a devastating impact upon a shallow group of Panther wideouts. That shortcoming could prove costly in a competitive (albeit suspect) divison, so we look "under" at Bank of America Stadium.


OTHERS...We feel like bandwagon jumpers with the Minnesota

Vikings

(7) , a chic pick by many to reach the playoffs. But there are plenty of reasons to get excited beyond the return of Adrian Peterson, as 2nd-year QB Teddy Bridgewater proved big enough to handle the NFL stage as a rookie, and 2nd-year HC Mike Zimmer (former Bengal d.c.) seems to get what he needs from his stop unit. Look "over" in Minneapolis...It could be a distracting season for the St.

Louis

Rams (7 ½), rumored to be on their way back to former home L.A. next year. We need more convincing that ex-Eagle Nick Foles is really an upgrade at QB, and Georgia rookie RB Todd Gurley has been slow to recover from knee surgery. The NFC West is still a tough neighborhood in which to live, and the 2015 slate looks daunting, so we're thinking "under" at Edward Jones Dome.


(Editor's Note: Part II of "Big Ten on the Fault Lines" will now appear two weeks hence in issue No. 4, as next week we instead fast-forward our review of "Deflate-gate" after the recent decision by Judge Richard Berman to rescind Tom Brady's suspension.)
Return To Home Page