7230...
TGS HOOPS
...FIRST (DECEMBER!) BRACKETOLOGY UPDATE!
by Bruce Marshall, Goldsheet.com Editor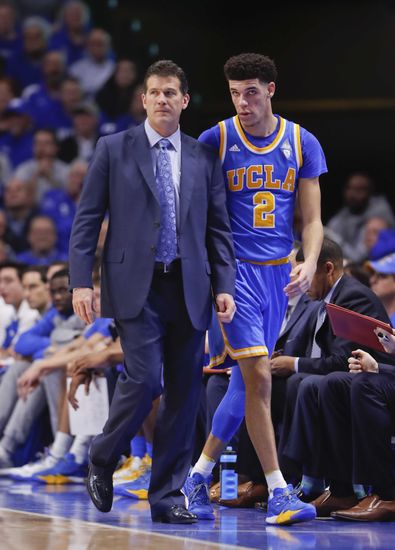 We're still early enough in the college hoops season that Joe Lunardi's name has yet to become commonly mentioned on ESPN's telecasts. Don't worry, "St." Joe and other "bracketologists" will soon enough dominate discussions once the season is beyond New Year's and March Madness begins to loom on the horizon.


Though December is a bit early to make progostications for the NCAA Tournament, not really, as this time of year can be a barometer of sorts regarding where teams stand as we hit the holidays and prepare for the commencement of conference play. Obviously, our many "bracketology" updates will have a different look as we move into 2017, but as a measuring stick for the first month-and-a-half of the season, we believe it to be a worthwhile exercise in late December.


We at TGS will continues to provide our own Big Dance forecasts periodically into March. But we will wait until our January updates before including each team's "RPI" (Ratings Percentage index) number, a calculation that begins to become more illuminating as we get deeper into conference action. For now, we just offer our "seeding" as of Christmas week, with straight-up records thru December 21.


Remember, for all of our "bracketology" updates, the term "protected seed" refers to seeds 1 thru 4 in each region, and likely favorable geographic placement in the sub-regional round.


As usual, we break down the projected matchups by each region, beginning with the sub-regionals, which this season will begin on Thursday, March 16, with the Dayton "First Four" games played on March 14 and 15. Remember, Selection Sunday is less than three months away!


EAST REGIONAL (New York City-MSG)
At Buffalo...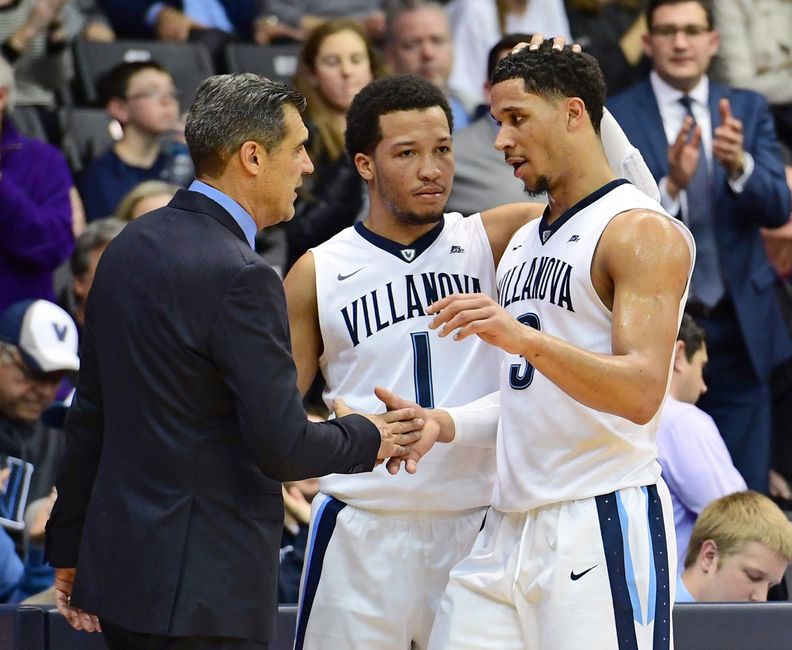 1 Villanova (SUR 12-0) vs. 16 New Hampshire (8-4)...Defending national champs, still unbeaten, and top-ranked in the polls. Yes, it's easy to put Jay Wright's Villanova as a number one seed at Christmas. The Big East will surely provide a couple of detours, but the question right now regarding the Cats is if they can stay on the top line into Selection Sunday. A lot of basketball between now and then. Meanwhile, the America East looks like a scrum at the moment, though experienced New Hampshire has everyone back from last year's 20-win, CIT qualifier. Vermont, UMBC, and Albany will also have a say in the A-East.


8 Ohio State (9-3) vs. 9 Kansas State (11-1)...How deep will the Selection Committee look in the Big Ten? We have a hard time envisioning that the esteemed members would bypass Ohio State on Selection Sunday, though right now we have Michigan State on the wrong side of the cut line. The Spartans have plenty of good losses but need to add a few wins as conference play gets going. At some point in the winter we likely have Tom Izzo's team joining the Buckeyes in the field, but not yet. Which brings us to Kansas State, which has not had a terribly tough schedule but is 11-1 entering Xmas, and the Big 12 looks pretty deep this year. Though another of those teams, Texas, is at the moment on the bubble and in our "first four out" list (along with Michigan State).


At Orlando...


4 Virginia (10-1) vs. 13 Harvard (4-4)...So far, Tony Bennett's UVa has not skipped a beat even after the graduation of do-everything Malcolm Brogdon and the early-season dismissal of Memphis transfer Austin Nichols, who projected as an important contributor. We have gone ahead and projected Harvard as the rep from the Ivies, which will be having a tournament (yes it's true!) for the first time in March, though it will consist of only four teams. Tommy Amaker's side has key PG Siyani Chambers back in the fold after missing last season due to injury, and Amaker has uncovered a couple of frosh (Seth Towns and Bruce Akins) who figure to take the Ivy by storm. By March we suspect Amaker's group will be the clear team to beat in the first Ivy Tourney.


5 Florida (9-3) vs. 12 Seton Hall (9-2)/SMU (10-3)...There figures to be a scramble for the second slot in the SEC, and ascending Florida looks to be as good a bet as any to emerge as the top contender to Kentucky. The Gators would also love the sub-regional assignment in Orlando, where in our projections they are a de facto protected seed (even though listed as a five). There are going to be a lot of elbows thrown in the crowded Big East elevator, and Seton Hall is going to have to fight its way through, but chemistry seems better on the Pirates than at the end of last season when things fell apart down the stretch and into an early elimination in the Dance. Post-Larry Brown SMU is eligible for the Dance and figures to have as good a shot as any to emerge from the American, though we have the Mustangs in an at-large play-in game for our first projections.


At Indianapolis...


2 Louisville (11-1) vs. 15 Tennessee State (8-3)...After Wednesday's rousing win over Kentucky at the KFC Yum! Center, it is much easier to put the 'Ville on the 2-line, and Rick Pitino's squad has served notice that it should stay among the nation's elite. Though a very deep ACC awaits and might knock the Cards down a peg or two by March. In the Ohio Valley, HC Dana Ford has assembled a dangerous collection of transfers at TSU, and the Tigers might be the team to beat, though Rick Byrd's Belmont, as usual, figures to be in the mix.


7 Texas A&M (8-3) vs. 10 Monmouth (10-2)...A&M will be one of a handful of SEC teams looking to emerge as the chief challenger to Kentucky. More intrigue with Monmouth, denied on Selection Sunday a year ago after seeming to construct a viable at-large case. To be safe this March, however, King Rice's Hawks are advised to take care of business in the Metro-Atlantic Tourney, where nemesis Iona and others will await.


At Milwaukee...


3 Xavier (10-2) vs. 14 Lehigh (5-5)...Whether the top Big East contenders such as Xavier can avoid enough of the speed bumps in the Big East to stay among the protected seeds remains to be seen. From what we have seen thus far, however, the Musketeers look like a Sweet 16-or-better entry, and at this stage fit nicely at the 3 spot. Lehigh's so-so 5-5 mark belies a dangerous Patriot entry, as the Mountain Hawks (what was wrong with old "Engineers" nickname, anyway?) have been saddled with a tough pre-league slate. But likely league MVP C Tim Kempton (22.8 ppg) could post some really big numbers when Patriot play commences. Bucknell, Army, Loyola-Maryland, and Holy Cross are also likely involved in the Patriot chase.


6 Arizona (11-2) vs. 11 Clemson (9-2)...Arizona's star-studded frosh lineup figures to continue improving as the season progresses, though the Cats continue to wait on the availability of soph G Allonzo Trier, the leading returning scorer who has been sidelined with academic issues. If and when Trier returns, the Cats could make a move into protected seed territory. This week's rousing win at South Carolina has been enough for us to put Clemson into the field, as the Tigers seem built for tourney play, with depth, solid defense, and a go-to scorer in sr. F Jaron Blossomgame (17.4 ppg).


At Greenville...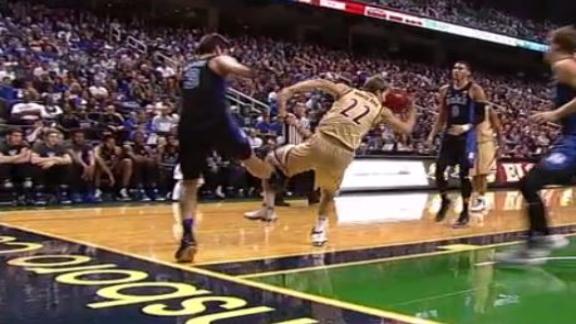 1 Duke (12-1) vs. 16 Grambling (5-7)/Long Beach State (4-10)...Here we go with the first effects of the NCAA's decision to pull tournaments out of North Carolina based upon the state's LGBT restroom policies. We'll save commentary for another day. In the meantime Tobacco Road will be out of sub-regional mix for the first time in many years. Right now we suspect Duke gets to the top line, especially as its star frosh are now healthy and contributing, though Grayson Allen's continued petulance and immaturity are becoming serious issues (he is now on suspension after midweek antics vs. Elon). In one of the 16 vs. 16 play-in games it seems prudent to project SWAC and Big West entries since neither league has a team over .500 at the moment. Big West Long Beach isn't even close at 4-10, but we give the 49ers several mulligans because of an early schedule that even an NBA team would not envy.


8 Michigan (9-3) vs. 9 Pittsburgh (10-2)...Michigan has taken a few hits in pre-league play, but most regional observers expect John Beilein's side to land on the safe side of the cut line, unless injuries derail the Wolverines as a year ago. Pitt also seems to be gaining momentum, and new HC Kevin Stallings is no stranger to the Dance after several trips with previous employer Vandy. The ACC is unforgiving this season, however, and a few quality loop entries might be penalized on Selection Sunday if the league cannibalizes itself.


At Salt Lake City...


4 West Virginia (10-1) vs. 13 Akron (9-3)...This would be an intriguing matchup as it would pit Bob Huggins against his alma mater. Thus far we have seen enough good things from the Mountaineers to place them in a protected seed, but several banana peels await in the Big 12. The MAC is closing in on two decades as a one-bid league and that might not change this season, though the loop has several teams that could appear in other postseason events. At this stage the entry we believe most likely to qualify for the Dance is Akron, which has been there before for underrated HC Keith Dambrot.


5 Purdue (11-2) vs. 12 Middle Tennessee (10-3)...After beating Notre Dame in rousing fashion last week at Indianapolis, Purdue might believe it has a case for a protected seed. The Boilermakers can burnish those credentials in Big Ten play and improve chances to qualify for a sub-regional in Big Ten country. Speaking of the Big Ten, Michigan State was dumped by C-USA Tourney champ MTSU in a first-round shocker last season, so Purdue will be forewarned if the Blue Raiders await. MTSU HC Kermit Davis has much the same squad as last season, plus the addition of Arkansas transfer F Jacorey Williams, who has made a big impact already.


At Indianapolis...


2 Kentucky (10-2) vs. 15 Winthrop (7-3)...We're still trying to figure out where Coach Cal's latest collection of one-and-done blue-chippers, this season led by explosive 6-3 G Malik Monk, ranks among other similar recent Calipari Wildcat editions. December losses to UCLA and Louisville suggest UK remains a work in progress, but by March the Cats could be a load again. Winthrop is a familiar Big Dance participant and appears the early favorite in the Big South, with UNC-Asheville, Campbell, and Gardner-Webb (from Boiling Springs, NC!) looking to be the other top contenders.


7 Wichita State (8-3) vs. 10 Oklahoma State (9-2)...Last year Gregg Marshall had to sweat out Selection Sunday after Wichita was upset in the MVC Tourney, and was then given a lifeline of an at-large playoff game in Dayton (which the Shockers won handily against Vandy). We doubt Wichita has to worry as much this season, though the Valley could definitely be a one-bid league if the Shockers are not upset at "Arch Madness" in St. Louis. Ok State has responded to new HC Brad Underwood, recently at Stephen F Austin, and the Cowboys look like one of many potential at-large qualifiers from the Big 12.


At Buffalo...


3 Creighton (12-0) vs. 14 East Tennessee State (9-2)...After another impressive road win at Arizona State, Creighton wings into the holiday break still unbeaten and suddenly drawing lots of attention because of its depth and firepower, all augmented by Kansas State transfer G Marcus Foster, an early "transfer of the year" candidate. We are keeping a close watch on the SoCon, as it might have two teams (ETSU and Chattanooga) with at-large credentials by March. At the moment a measured vote for the Bucs, but this could evolve into quite a chase for the Dance with the Mocs.


6 Oregon (11-2) vs. 11 Texas Tech (11-1)...Oregon has been showing signs of reviving since an unimpressive beginning to the season (which included a shocking loss to reeling Georgetown at the Maui Classic), though getting key cog Dillon Brooks (who missed some early games) back in action has been a plus. Still time for the Ducks to work their way into a protected seed and a western assignment in the sub-regionals. Meanwhile, new Texas Tech HC Chris Beard has picked up where he left off a season ago at Little Rock, as the go-go Red Raiders are rolling. Though the schedule gets tougher, and soon.


MIDWEST REGIONAL (Kansas City)
At Tulsa...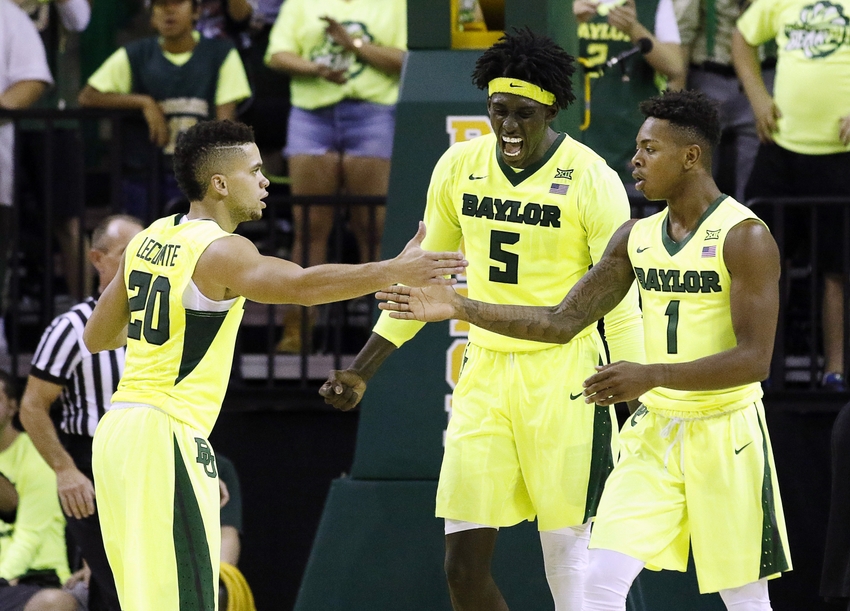 1 Baylor (12-0) vs. 16 Long Island (7-6)/NC Central (7-5)...For the first six weeks of the season, has any team impressed more than Baylor? Consider the impressive array of scalps (Oregon, VCU, Michigan State, Louisville, Xavier) already claimed by the Bears, who at the moment have a case for the overall top seed. It seems a good bet that Northeast and MEAC champs will be involved in the 16 vs. 16 play-in games, as has often been the case in recent years. The Clair Bees, er Blackbirds, from LIU do have a nice win over nearby St. John's in their satchel, while NCC is the only MEAC rep above .500 (in fact it is the only one even close, as no other MEAC team has won more than three games thru Dec. 21!).


8 Miami-Fla. (8-2) vs. 9 Northwestern (10-2)...Nothing fancy about this Jim Larranaga Miami edition, which can bludgeon its way back to the Dance on the back of a rugged defense allowing only 57.4 ppg (ranked behind only Virginia nationally). And, look-ee here, we're going out on a limb (as are several Big Ten insiders) and projecting Northwestern into the field for the first time in its history! Chris Collins' current edition seems to be the best NU team in memory. And hey, it's a magic time in Chicagoland...if the Cubs can win the World Series, why can't the Wildcats make the Big Dance?


At Sacramento...


4 Butler (11-1) vs. 13 Valparaiso (9-2)...After Indiana threw everything but the kitchen sink at Butler last Saturday at Bankers Life Fieldhouse, we have even more appreciation for the gnarly Bulldogs and believe they can be a protected seed. Some Big Easy observers are drawing parallels in style to Villanova, which should please Butler fans. Meanwhile, even after HC Bryce Drew departed for Vandy, Valpo remains the team to beat in the Horizon, especially with NBA-caliber 6-9 F Alec Peters (25.6) looking like a potential first-round pick next June (the Crusaders are pleased as punch that he pulled his name from the last draft). With Peters, Valpo is the clear team to beat once again in the Horizon.


5 Southern Cal (11-0) vs. 12 UT-Arlington (9-3)...Andy Enfield's "Dunk City" revival at SC has continued after the former Florida Gulf Coast mentor quieted his critics with LY's run to the Dance with the Trojans. That bitter first-round loss to Providence seems to have fueled SC, which has survived a few injuries (including key frontliner Bennie Boatwright missing several games) to stay unbeaten into this weekend's holiday tourney at the Orleans Arena in Las Vegas. UTA thought it was going to the Dance until key F Kevin Hervey injured his leg in warmups last February. With a healthy Hervey, the Movin' Mavs are the pick in the Sun Belt, though UL-Lafayette, Arkansas State, and Georgia State have impressed in pre-league play.


At Greenville...


2 North Carolina (11-2) vs. 15 Florida Gulf Coast (8-5)...This would be a rematch from a first-round game that was not so easy for the Tar Heels last March. As for North Carolina, losses at Indiana and in Las Vegas vs. Kentucky are temporarily keeping the Heels off of the top line, though they have plenty of time to work their way back into that mix. If the Eagles qualify, it will be their third Big Dance visit in five seasons, though Artis Gilmore's Jacksonville and upstart USC-Upstate should offer a spirited battle in the Atlantic Sun.


7 South Carolina (9-2) vs. 10 Dayton (8-3)...It took Frank Martin a couple of years, but he has the Gamecocks poised for a long-awaited return to the Dance. An upgraded non-league slate should help them after SC's weak non-ACC schedule proved a major negative last Selection Sunday. Suspended top scorer G Sindarius Thornwell (18.7 ppg) is scheduled to return to active duty on January 4 at Georgia. The A-10 might be slightly down this season, and there is a chance this premier mid-major loop (a description that makes the A-10 chafe) might be a one-bid league this season. Dayton and (and perhaps Rhode Island) appear the best bets to get at-large bids if needed.


At Indianapolis...


3 Indiana (9-2) vs. 14 Fort Wayne (9-3)...Based on the home win over North Carolina a few weeks ago, Indiana's protected seed case has enough heft (for the moment) to place it in preferred Indianapolis for the sub-regional. If the Selection Committee taps its occasional devilish streak, and capable Fort Wayne survives the Summit Tourney, it could match up these two Hoosier State rivals in a rematch of a wild OT win by the Mastodons in mid-November at the refurbished Allen Country Fieldhouse (long ago home of the NBA Fort Wayne Pistons).


6 Saint Mary's (9-1) vs. 11 Florida State (12-1)...Too often in recent years, the Gaels have been the first team defended by Doug Gottlieb on Selection Sunday for not making the Dance. Saint Mary's probably doesn't have to worry about that this season if it limits WCC losses to just Gonzaga. We admit that Florida State's 12-1 mark deserves better than an 11th seed, but we're projecting a bit here, as we expect an extremely deep ACC (with TEN reps in this Bracketology update!) to take its toll on several contenders such as the Seminoles.


At Sacramento...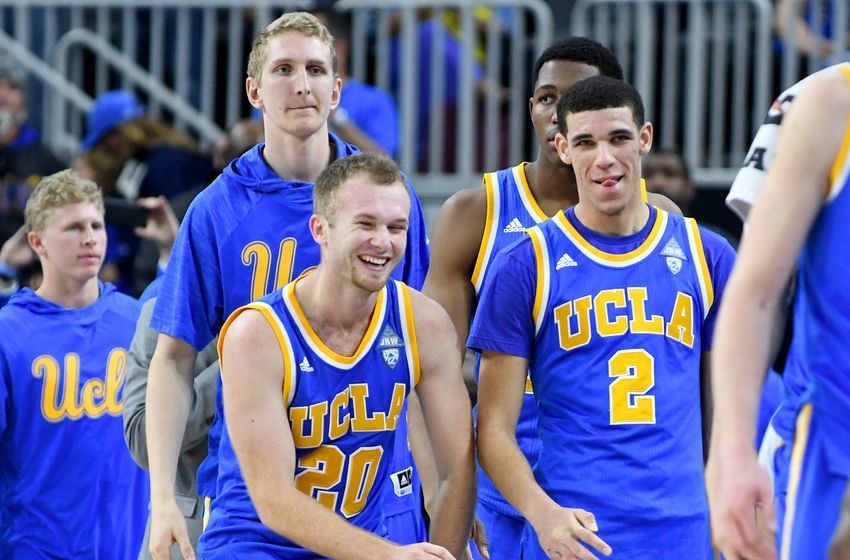 1 UCLA (13-0) vs. 16 Eastern Washington (8-4)...Consider this season (at least to date) as Steve Alford's revenge, as he was under the microscope of many impatient UCLA backers, who had reason to be upset at last year's collapse to below .500. But fortified with star frosh such as G Lonzo Ball and F TJ Leaf, and several big wins including AT Kentucky, the Bruins belong on the top line for now. The Big Sky race could go in any direction, and some believe a Montana side currently well below .500 might emerge as the team to beat. At the moment, a measured vote for Jim Hayford's EWU, though the aforementioned Grizzlies, perennial contender Weber State, and sleeper Portland State remain teams to watch.


8 Arkansas (10-1) vs. 9 Iowa State (8-3)...We're still not sure about the non-Kentucky portion of the SEC, but suspect that Arkansas once again emerges from the pack as one of the top challengers to the Wildcats, as Mike Anderson seems to have another team that no one will want to play in March. A bit of a disappointment to date in the Big 12 has been Iowa State, though close losses to Gonzaga and Cincinnati are not alarming. Getting run by rival Iowa, however, suggests 2nd-year HC Steve Prohm still has some work to do with these Cyclones in semi-rebuild mode.


At Milwaukee...


4 Wisconsin (10-2) vs. 13 UNCW (11-1)...Greg Gard seems to have established himself as a worthy successor to Bo Ryan in Madison, and Wisconsin looks tough as ever with a very experienced roster that was able to benefit greatly from the decision of F Nigel Hayes to pull his name from last June's NBA draft. It's a good bet we see the Badgers on the 3 or 4 line and assigned to nearby Milwaukee on Selection Sunday. UNCW could be a scary foe, with most of the pieces still in place from LY's Big Dance qualifier out of the Colonial for up-and-comer HC Kerry Keatts. The CAA has a few mine field this season, however, with Charleston, William & Mary, Towson, and giant-killer Northeastern all having scored good pre-league wins.


5 Cincinnati (9-2) vs. 12 Nevada (10-2)...Mick Cronin continues to keep Cincy relevant, and the Bearcats are still trademark-tough and looking like one of the teams to beat in the American (which might not go too deep in the Dance). With San Diego State declining, Eric Musselman's Nevada has the look of the team to beat in the Mountain West. Remember, the Wolf Pack won the CBI last March and has added key MVC transfers Marcus Marshall (via Missouri State) and Jordan Carolina (via SIU) to complement beastly 6-8 soph Cam Oliver, a possible MW MVP. The Reno bunch has a good chance at its first Dance bid since 2007, though the MW looks again like a one-bid league.


At Tulsa...


2 Kansas (10-1) vs. 15 New Mexico State (11-2)...Still plenty of time for Kansas to claim a spot on the top line, though at the moment we have Big 12 rival Baylor a bit more deserving of a number one seed. Regional sources believe Bill Self has a chance to get back to the Final Four, which the Jayhawks thought they were going to go last March before running into Villanova at the Elite Eight. In the WAC, though HC Marvin Menzies moved from NMSU to UNLV, he left behind a pretty good core for successor Paul Weir, and the Aggies have moved into the favorite's role in the league. The WAC is a bit more interesting these days after Rod Barnes' CS Bakersfield broke NMSU's recent monopoly on the league last March, and Utah Valley appears an improved side.


7 Virginia Tech (10-1) vs. 10 Providence (10-2)...Credit Buzz Williams for getting VPI to contending status in the ACC much sooner than most regional observers expected. The Hokies were a long way from the Big Dance when Williams took over two years ago. Only a late cold snap vs. Texas A&M at the Wooden Legacy Classic in November is keeping VPI from an undefeated mark and consideration for the top line. We're getting the idea that HC Ed Cooley knows what he's doing at Providence, as the Friars keep on ticking despite losing several stars to graduation the past couple of years. A lot of banana peels in the Big East, but Cooley should get to his fourth straight Dance.


At Salt Lake City...


3 Gonzaga (12-0) vs. 14 Sam Houston (9-5)...Fortified with key Pac-12 transfer Gs Nigel Goss-Williams (via Washington) and Jordan Mathews (via Cal), plus emerging 7-foot frosh Zach Collins, Mark Few might have a better chance to reach the Final Four than either of the past two years with Domantas Sabonis on the roster. The Southland is a league worthy of some respect after SF Austin's recent exploits in the Dance. At the moment, Sam Houston, which has been in the Dance in recent years, appears the clear favorite, though Texas A&M-Corpus Christi and SE Louisiana could be troublesome.


6 Notre Dame (10-2) vs. 11 TCU (11-1)/Colorado (9-3)...Mike Brey has steered Notre Dame to the Elite Eight each of the past two seasons, so the Irish cannot be dismissed. Though last week's bitter loss to Purdue in Indianapolis temporarily knocked Brey's team off consideration for a protected seed. We'll see if a rather light early schedule has been responsible for TCU's quick break under new HC and alum Jamie Dixon, who moved from Pitt, but the Frogs are a greatly improved bunch. Tad Boyle's Colorado likely rides the bubble into Selection Sunday, but we believe the Buffs have enough dimensions to land on the safe side of the cut line (though perhaps just barely if forced into an at-large play-in game at Dayton).


Last four in: Seton Hall, SMU, TCU, Colorado.


Last four out: Michigan State, Texas, NC State, Minnesota.


Next four out:
Rhode Island, Cal, Houston, Auburn.
Return To Home Page