8377...
TGS SPECIAL REPORT
...NFL 2019 REVIEWS & DIV RD NOTES

by Bruce Marshall, Goldsheet.com Editor
While the NFL playoffs progress, the offseason began for 20 teams at the conclusion of the regular season. Which, for many of us, means the fun continues for a while longer as we speculate what happens next for many of these teams with the "hot stove league...gridiron version" kicking into gear!


In recent years, one of our favorite annual TGS editorial pieces is our season-end review. So, as we usually do the week after the regular season concludes, a quick analysis of the past campaign, plus a look at what might be on the immediate horizon, is in order for the non-playoff qualifiers, especially those teams in the market for new head coaches. Teams are listed below in alphabetical order by conference. Straight-up records for 2019 are included. Further season-end reviews for playoff teams can be found in upcoming issues of

TGS

Hoops, and we will revisit the NFL again at the end of the publishing season in April for

TGS

Hoops with our annual draft preview.


Cincinnati (2-14)...At the beginning of the campaign, there were two questions that immediately came to mind with the Bengals. One, was Marvin Lewis holding back the team in his stint as head coach the previous 16 seasons, with the playoff win drought approaching 30 years? Or, two, was Lewis in fact squeezing as much as he could out of a bad situation? Six months on, the answers seem to be "no" to the first question and "yes" to the second, as Sean McVay disciple Zac Taylor could only manage two wins in his maiden voyage amid the worst season in franchise history. Cincy, however, did compete hard for Taylor, and all is not lost as the many defeats netted the Bengals the top pick in next April's draft. Which, barring an upset of Buster Douglas-Mike Tyson proportions, will be LSU's Heisman-winning QB (and Ohio product) Joe Burrow. We'll see how much the roster, a mis-mash of aging vets and rookies, is in for an overhaul from the front office. Among personnel moves to watch is the almost certain departure of long-term QB Andy Dalton, and what to do about mercurial but oft-injured WR A.J. Green, bound for free agency and whose ankle injury helped sidetrack the season. If the Bengals want Green back, they might use the franchise tag...stay tuned. Meanwhile, RB Joe Mixon could be looking for a new deal after back-to-back 1000-yard seasons.


Cleveland (6-10)...The route for derailment was charted as soon as owner Jimmy Haslam made his latest coaching/front office mistake by promoting o.c. Freddie Kitchens to the HC role after last season. Kitchens was an improper fit from the outset, hardly the stern hand needed to deal with a clubhouse full of big personalities, and the season would predictably veer off course, making fools of those who forecast a potential Super Bowl run. Didn't happen. Realizing his latest mistake, Haslam hit the eject button on Kitchens hours after losing the finale to the lowly Bengals, but now Haslam is looking for his seventh coach in eight years, and for good measure forced GM John Dorsey to walk the plank, too. Thus, it's yet another housecleaning in Cleveland, and can Haslam be trusted to ever get it right? (Early indicators are no, as he's already said he wants to have his coach in place before hiring a new GM, usually not the recommended sequence of action). Whoever comes in will try to limit the many distractions on the team; first order of business is to sort out the soap opera with WR Odell Beckham, Jr., who was injured for much of the campaign but was still constantly rattling his saber and speculating aloud about his future destination. Then there's QB Baker Mayfield, who regressed in his sophomore season. And what of DE Myles Garrett, suspended indefinitely after swinging his helmet at Steelers QB Mason Rudolph? Amid the major dysfunction still lies some top-tier talent such as RB Nick Chubb, who almost led the league in rushing. After finding a new coach and GM, sorting out the clubhouse, and instilling some badly-needed discipline, addressing a suspect OL and looking for more depth along the defensive line and secondary will be personnel priorities.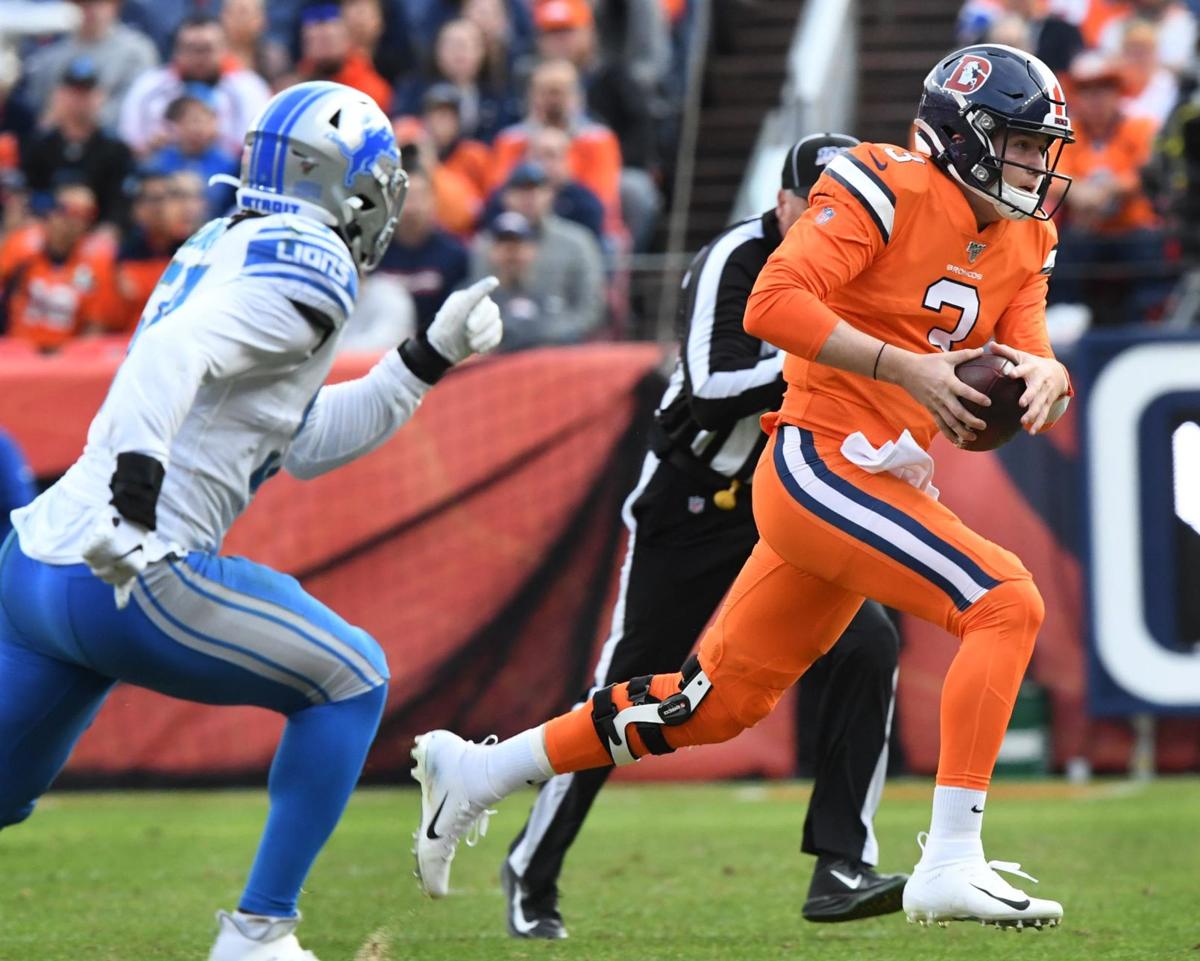 Denver (7-9)...A fourth straight playoff miss and the first back-to-back-to-back losing seasons since 1970-72 (covering the end of the long-ago Lou Saban and start of the John Ralston regimes) confirm how far the Mile High operation has slipped on the watch of John Elway. Elway's decision to sign slow-footed Joe Flacco as the stopgap QB for 2019 effectively blew up in the Broncos' face before Flacco was humanely placed on I-R at the beginning of November. By the end of the season the keys to the offense had been handed thru Brandon Allen (who briefly impressed) and eventually to Mizzou rookie QB Drew Lock, who won four of five starts in December. But the offense, ranked near the bottom of the league, still looks in need of an overhaul. The apparent decision to retain first-year o.c. Rich Scangarello, imported from the 49ers but often looking overmatched in his new job, puzzles more than a bit. Still, the Broncos competed all season for new HC Vic Fangio, who, if not for a few brutal last-second losses and a rash of key injuries (including LB Bradley Chubb, who went down in late September), might have been able to get above .500. The rebuild is underway, as Denver had the third-youngest roster in the league by the end of the season. More help for the offense (including a backup QB behind Lock if Flacco doesn't return) tops the offseason priorities, though most eyes in Broncos Country are fixated upon the legal wranglings involving the feuding heirs of Pat Bowlen, which could force the franchise onto the market (which many Denver fans are hoping) in the near future.


Indianapolis (7-9)...The Colts hung in the playoff mix into mid-December, but in the end the surprise retirement of QB Andrew Luck on the eve of the regular season proved too much to overcome, as losses in five of the last six pushed Indy below .500. Though Jacoby Brissett proved serviceable in relief of Luck, by the end of the season it was apparent that he probably isn't a long-term answer, and the QB rumor mill is already spinning with Lucas Oil Stadium as a potential landing spot for numerous expected FAs-to-be, including Andy Dalton, Teddy Bridgewater, and even Tom Brady. Many believe Brissett, signed to a two-year extension after Luck's departure, is likely brought back but will have to compete for the job. Still, the thought is that injuries (and Luck's retirement) conspired to keep the Colts out of the playoffs, and that GM Chris Ballard has indeed built a playoff-caliber roster. Remember, Indy made the postseason in 2018. Lack of quality depth, however, eventually undermined the operation when injuries mounted, so that will be Ballard's emphasis in the offseason after deciding what to do about his QB situation.


Jacksonville (6-10)...Perhaps speaking to his polarizing presence, team prexy Tom Coughlin was made the scapegoat for another disappointing Jags season when walking the plank in mid-December after numerous grievances against the organization from the NFLPA were made public. Keeping Coughlin for another day on the job became untenable for owner Shad Khan, though the mustache man pulled a surprise when deciding to keep HC Doug Marrone and GM Dave Caldwell when both were assumed to be on their way out, too. Still, each enters 2020 on hot seats, while, interestingly, Coughlin's role will not be filled. (Remember, in Coughlin's first stint with the Jags he was working for original owner Wayne Wheeler, not Khan.) But plenty of questions remain after a season that derailed past midseason when J'ville lost a debilitating five in a row, outscored an average 35-11 in the process. Along the way, FA signee QB Nick Foles endured an injury-plagued campaign, with Washington State rookie Gardner Minshew taking most of the snaps. What to do with Foles, and the potential $30 mill cap hit if he's released, are among the main questions for Caldwell and Marrone in the offseason. The talent level on defense in particular also seems to have dropped since the 2017 playoff run (CB Jalen Ramsey forcing a trade during the season was another blow.) Among the priorities in the draft and free agency are upgrades on the DL, OL, and at TE...and if a new QB, either in free agency or the draft, needs to be identified.


LA Chargers (5-11)...After an uplifting run to the playoffs a year ago, the nomadic Chargers fell apart, with the early holdout of RB Melvin Gordon setting the tone for a season that lost direction early as injuries mounted. Along the way it became apparent that 38-year-old QB Philip Rivers was likely beyond his sell-by date; his 23 turnovers, including 18 interceptions, keyed a horrific -17 TO margin that further impeded progress for the Bolts. Even if Rivers returns in 2020, which is no sure thing, the organization can wait no longer to identify a successor, either in the draft (more likely) or free agency (where one of the out-there rumors has Tom Brady making a move to L.A., though sources say "fat chance" to that as his wife is apparently no fan of the City of Angels). Moving to the Rams' new SoFi Stadium at the old Hollywood Park site next season, the Chargers have yet to develop a local fan base, creating the potential of some embarrassing optics at the vast new arena after the 27,000-seat MLS temporary home in Carson was routinely filled by fans of the visiting teams. The move away from San Diego has been a pockmark for owner Dean Spanos, the franchise, and the NFL, which has probably gone too deep into this experiment to concede it was a terrible mistake. It only gets worse if the Bolts continue to decline and not be able to properly sort the QB transition from Rivers

Miami (5-11)...That the Dolphins got to five wins, causing many bettors in Vegas and elsewhere who placed "under" season-win wagers on Miami to tear up their tickets, stands as quite a feather in the cap of first-year HC Brian Flores, who looked to be presiding over a disaster tanking situation that only Mark Cuban and a few others could truly appreciate. Early trades of OT Laremy Tunsil, WR Kenny Stills, and S Minkah Fitzpatrick put out the word that the Dolphins were looking to 2020 and beyond as they stockpiled draft picks. Amazingly winning five of their last nine in vet QB Ryan Fitzpatrick's finest hour has pushed the Dolphins down the draft board, but GM Chris Grier still has lots of capital in the draft and salary flexibility to be a major player in the offseason. For all of his heroics, including a Week 17 win at New England that cost the Patriots a first-round playoff bye, Fitzpatrick is not a long-term answer at QB, which instead is likely to be found early in the draft, where Miami has three first-round picks among its cache. Solidifying both lines will be other priorities, with OT and an edge rusher likely to be specific targets in FA or the draft.


NY Jets (7-9)...Another disjointed season for the J-Men, with the hire of HC Adam Gase, fresh off of his dismissal in Miami, raising some eyebrows, as well as moving out GM Mike Maccagnan (who supposedly couldn't see eye-to-eye with Gase) after the draft. Even Al Roker and Hoda were wondering what on Earth was going on at Florham Park. Then, amid rumors of internal strife in December, the Jets went out and won their last two games, effectively knocking the Steelers out of the playoffs, buying Gase another year to get the operation moving in the right direction. Which, even with wins in 6 of the last 8, was not always apparent. Evidence that QB Sam Darnold (whose absence for a month early in the season due to mono helped contribute to a very slow break from the gate) is advancing under Gase remains elusive, and FA RB Le'Veon Bell might have been wondering why he signed on as the season progressed. (Bell now looms as a possible trade piece for GM Joe Douglas.) A revamp of an ineffective OL will likely be priority one in free agency and the draft, because Darnold's progress, limited if under siege as he was much of 2019, is tied hand-in-hand with Gase's continued employment at MetLife.


Oakland (7-9)...First, the timetable for the upcoming move to Las Vegas. The team stays based in Oakland, and will use the current Alameda facility for offseason work, into summer training camp as usual in Napa. Then, tentatively, the physical move happens in August when the team's new facility in Henderson is ready, and the new Allegiant Stadium prepares to host preseason games. On the field, after last season's 4-12 detour as new/old HC Jon Gruden revamped the roster, progress was made in the last Oakland season, with lots of production from the rookie class, which helped keep the Raiders in playoff contention until the final week. More extra picks await in April (when the draft is held in Vegas), with two first-round choices and five of the top 90 picks for GM Mike Mayock & HC Jon Gruden to consider. However, there are reports that Gruden and Mayock might not be on the same page, and then there's QB Derek Carr, who even with numbers that didn't look too bad in 2019, was at the helm when the offense stalled and the season veered off course after Thanksgiving. It is entirely possible that Gruden finds another QB for 2020 (Andy Dalton? Teddy Bridgewater? Can Newton?) to at the least compete with Carr. Expect a top-line receiver to also be targeted, after the Amari Cooper trade of 2018 and the failed Antonio Brown experiment this past summer have left a void for Carr, or whomever might be taking snaps in the future, if not addressed.

Pittsburgh (8-8)...If anyone deserves a mulligan, it's HC Mike Tomlin, who despite a disabling rash of injuries was able to keep the Steelers in a playoff spot as late as the penultimate week and in contention for a Wild Card until the final game. Pitt had a championship caliber defense, but not an offense, which began to lurch when Big Ben suffered a season-ending elbow injury in Week Two. Recurring injuries to key weapons WR JuJu Smith-Schuster and RB James Conner, plus more QB issues, with limited Samford FA rookie "Duck" Hodges three times forced to replace Mason Rudolph due to injuries and ineffectiveness, effectively sabotaged the season. It assumed that the return of Roethlisberger will remedy many of those attack-end ills, but remember that Big Ben is entering his 17th season and just had three tendons reattached to his throwing elbow. It's time to identify a successor QB; if it's not Rudolph (it's not Hodges), GM Kevin Colbert might be looking for one in free agency or the draft. Deciding what to do with OLB Bud Dupree, who came up big in his contract year, is another question for Colbert, who, even with Antonio Brown's contract coming off the books, only has about $5 million of cap space wiggle room.


Arizona (5-10-1)...The jury remains out on the bold experiment with HC Kliff Kingsbury, but at least the Big Red was more competitive than it was for Steve Wilks in 2018 and hinted at real progress with Heisman rookie QB Kyler Murray piloting an NFL version of Kingsbury's old Texas Tech offense. Moving forward, it's all about GM Steve Keim, whose future is tied directly to the gamble of hiring Kingsbury, and who needs to add more of the right players to execute the Big Red's new uptempo, no-huddle, Murray-led attack. Keim's recent mistakes in the draft and free agency have left several holes on the roster, including at WR (where Larry Fitzgerald's shelf life is about to expire), RB, DL, and at CB.


Atlanta (7-9)...We'll never know how close owner Arthur Blank was to hitting the eject button on HC Dan Quinn and GM Tom Dimitroff, whose jobs seemed to be hanging by a thread at the bye week just past Halloween. But the Falcons turned things around down the stretch and won 6 of 8 (including wins at the Saints and 49ers), providing a stay of execution for coach and GM and giving them one more chance to get the Falcs back to the playoffs (which they've missed two years running) in 2020. Along the way this past autumn, Quinn adjusted roles of some of his assistants to good effect, but in the first half of the season, at least, there were gaping holes on both sides of the ball, with the OL not providing consistent protection for QB Matt Ryan, and the defense not forcing enough turnovers. Though things seemed to remedy down the stretch, remember that ATL closed fast in 2018, too, and momentum couldn't be carried into 2019. Still, there are pieces of a contender (like Ryan and WR Julio Jones) remaining in the fold, and a jump back into the playoff mix looks possible. As a year ago, the Falcs enter the offseason looking to upgrade both lines in free agency and the draft.


Carolina (5-11)...By the end of the season we joked that the Panthers might need an exorcism more than a rebuild, and that maybe Max von Sydow should be considered for the head coaching position by angered owner David Tepper (reportedly mad enough to consider something drastic to shake up the organization). In early December, HC Ron Rivera (who eventually enlisted with the Redskins) was given his pink slip, and the coaching search continued into January. But after an 8-game losing streak to close the season, we're not sure what the new coach will be inheriting. Especially at QB, where by the end of the campaign Kyle Allen didn't look like a long-term answer. Cam Newton's recurring injury woes make a return iffy for the final year of his contract in 2020; one discussed option is to release or trade Cam to clear as much as $19 mill under the cap, money that could be used to extend All-Pro RB Christian McCaffrey and help elsewhere on the roster. What to do with Newton, however, is likely left to the new coach, who must also consider what options he has at QB other than Allen or Will Grier. Solidifying the offensive (especially LT) and defensive fronts remains another priority. Among the earliest decisions made by the new coach, however, will undoubtedly involve a decision at the QB spot.


Chicago (8-8)...The Bears retreated from their North title and playoff appearance last season, as the offense lost its rhythm and QB Mitchell Trubisky regressed noticeably in his second year under HC Matt Nagy. Nagy's offense was functional in 2018 but mostly a disaster this past season with Trubisky's struggles, failures to properly utilize exciting Iowa State rookie RB David Montgomery, and TE busts Trey Burton & Adam Shaheen. Apparently, Nagy and GM Ryan Pace are willing to give Trubisky one more look before his rookie contract expires next year, but that doesn't mean they won't look elsewhere for competition. One of the wild Tom Brady rumors has Soldier Field as a possible landing spot; that's a far-fetched notion, but no one we know is completely dismissing the possibility, either. Stay tuned. With the defense still good enough to get Chicago into the playoffs, the direction the offense takes, with or without Trubisky, is the main storyline for the Bears entering the offseason.


Dallas (8-8)...Jason Garrett has used up his nine lives as Cowboys coach, as Jerry Jones has finally parted ways with Garrett after another playoff miss in 2019. That Garrett was reportedly receptive to all of Jones' advice and suggestions was said to be one reason 'ol Jer was so reluctant to part with Garrett, and a new coach might not be as receptive to such an arrangement. Whatever, the rumor mill has been whirring, with names from high-profile college coaches to other NFL coaches and former coaches all being circulated. Stay tuned. But is this roster really as close to Super Bowl quality as Jones thinks? We're not sure, especially QB Dak Prescott, yet to get that big contract extension from Jones, who knows that most of Dak's gaudy stats are hollow. The highly-paid OL underachieved, the defense didn't make enough big plays, and, for good measure, the special teams were a mess, especially place-kicking, as Brett Maher missed 10 FGs before his release. As in most recent years, the team simply didn't step up to the moment, which this season turned out to be a penultimate-week loss to the undermanned Eagles at the Linc. But who Jones hires as his next coach will be the most important step for the Cowboys to get back to playoff status.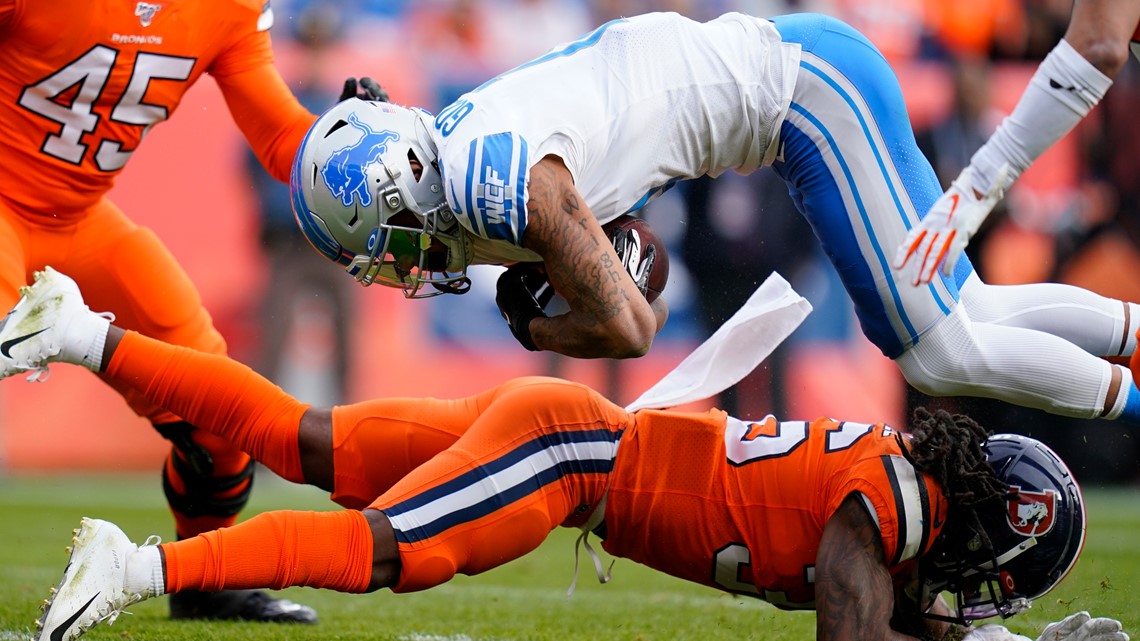 Detroit (3-12-1)...In the end both HC Matt Patricia and GM Bob Quinn were granted a reprieve from franchise matriarch Martha Ford, who has swung her axe indiscriminately in the past. But Matthew Stafford's injury apparently bought Patricia and Quinn each another year as the Lions didn't win a game in November and December with Stafford sidelined. There was an apparent caveat, that Patricia had better make changes to his staff, and to that end, eight assistants have already departed since the recent conclusion to the regular season. Personnel-wise, the defense was mostly awful and must be addressed at all levels in free agency and the draft. A situation to watch is with key CB Darius Slay, entering his contract year; do the Lions want to move him now or maybe keep him with a new deal? As one of the team's best players, and Patricia needing to win in 2020 to keep his job, Slay's presence would figure to be important. But is Quinn willing to pay up, or revisit the trade talk that progressed pretty far with a few teams before the midseason deadline?


LA Rams (9-7)...We weren't expecting the Rams to be in this early group of teams to review after their Super Bowl run last season. But in the Supe, Bill Belichick apparently laid out the road map to deal with Sean McVay's offense, and the Rams were inconsistent on attack in 2019. Though QB Jared Goff had a few big games this past fall, his form was up-and-down, and McVay continued to do too much tinkering with his offense, with Goff throwing 45, 50 and even 60+ times while too often disdaining a capable infantry component featuring the mysterious Todd Gurley. And, despite adding All-Pro CB Jalen Ramsey from the Jags, the Wade Phillips defense also dropped a notch, three times allowing 40 points or more. The red flag is that GM Les Snead's win-now philosophy has seen the Rams deal away a lot of future draft picks for immediate help, moves that remind more than a bit of George Allen's notorious wheeling-and-dealing and "future is now'" mentality from a half-century ago. Snead also has his hands tied with the salary cap, with big dollars devoted to handful of players (including Goff) and numerous FAs-to-be on the roster. There are also OL issues with LT Andrew Whitworth & C Austin Blythe among the FAs, and Snead is minus first-round picks the next two seasons thanks to the Ramsey trade. A quick bounce-back at the new SoFi Stadium in Inglewood next fall is no sure thing.


NY Giants (4-12)...Failing to make any progress and looking like a re-run from the failed Ben McAdoo regime of a couple of years ago, HC Pat Shurmur walked the plank on "Black Monday" after managing just an 11-21 SU mark the past two seasons. Interestingly, owners John Mara and Steve Tisch are giving one more chance to GM Dave Gettleman, who will be trying to save his own job with the new HC hire that will be expected to hit the ground running and get the G-Men to the playoffs next fall. Defense is likely to be the priority in free agency and the draft after stop-end work was woefully deficient; the offense at least shows promise with RB Saquon Barkley on the verge of a major break-out and Duke QB Daniel Jones having shown flashes as a rookie, four times resulting in at least 4 TDs in his starts. Speaking of Jones, it's his offense now, with Eli Manning stating he is unlikely to return after relinquishing the starting job in September (though returning for one last feel-good moment and a win over the Dolphins in mid-December). Jones and Barkley at least seem good building blocks from which to build an offense for the new coach.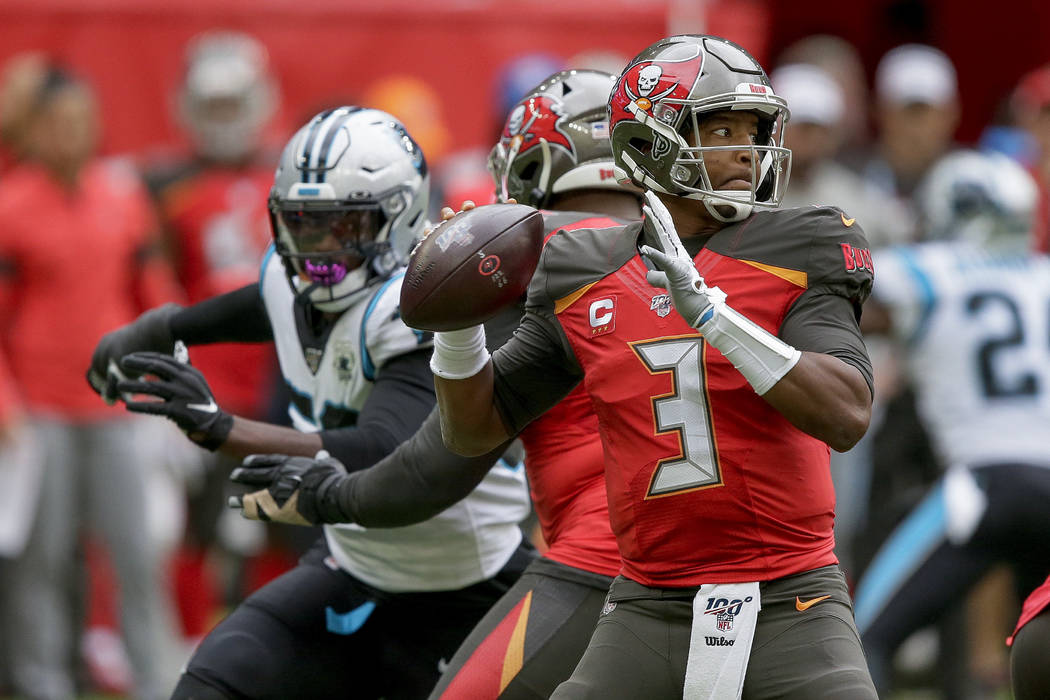 Tampa Bay (7-9)...What to do with Jameis Winston? "Famous Jameis" passed for a career high 5109 yards and 33 TDP, but also tossed a ghastly 30 picks, joining Christian Yelich and Mookie Betts as recent inductees into the 30-30 club, a first for an NFL QB! Regression in the last two games vs. the Texans and Falcons, when Winston would throw a pick-six in OT vs. ATL in his final pass of the season, makes it more unlikely the Bucs will franchise Jameis, as sources say second-year HC Bruce Arians might prefer to look elsewhere for a pilot. A rumored target is Cincy's Andy Dalton, whose career parallels that of a past Arians reclamation project from his time in Arizona, Carson Palmer, another former Bengal. Elsewhere the secondary leaked too much and ranked bottom in pass defense, though the DBs are mostly young and figure to improve. In Mike Evans and Chris Godwin, Arians has a couple of big-play wiedouts who could help convince Dalton or another QB target to embrace the challenge in Tampa Bay and benefit from working with Arians, whose change to the Buc culture has been noticeable.


Washington (3-13)...Jay Gruden entered 2019 on thin ice and was out before midseason, with interim Bill Callahan keeping the Skins mostly competitive the rest of the way. This, however, is most definitely a team in transition, and owner Dan Snyder moved quickly to secure ex-Carolina boss Ron Rivera as his new HC. Not wasting any time, Rivera (who by the way is the seventh coach hired by Snyder since he bought the team in 1999), has already started to build his staff, with former Jags and Raiders HC and Broncos d.c. Jack Del Rio hired to run the stop unit. Team prexy Bruce Allen was also dismissed as Snyder will be looking to finally get things right after swinging and missing with these hires for a generation. The defense was mostly a mess this season and figures to be a top offseason priority, and three QBs (among them Ohio State rookie Dwayne Haskins and journeyman Case Keenum) were not able to overcome a combo of injury and inexperience across the platoon. Expect the new brain trust to focus on first fixing the defense as the offense has some building blocks in place (including Haskins and his Ohio State WR teammate Terry McLaurin, plus ex-LSU RB Derrius Guice...if he can ever stay healthy).


Last season marked a recovery of sorts for favorites and home teams (almost always one and the same) in the Division Round, winning all four outright and covering three of those four. That marked a change from the previous 14 seasons since 2004 when road dogs stood 32-23-2 in this playoff round.


Remember some dynamics worth mentioning that are unique to this round. Since 1990, when the playoffs expanded from 10 teams to 12, all Division Round hosts are off a "bye" and a week of rest. And almost all of the "powerhouse" NFL teams in recent memory are from that first-round "bye" group, including 65 of the last 80 Super Bowl participants since '78 (when the first-round "bye" was introduced; the 1982 "strike" season, with no byes, not included). At least one top conference seed has also met defeat in Division Rounds seven of the past twelve seasons, though both (Saints and Chiefs) waited until the conference title games before going out last January.


Also identifiable in the past with this round are one-sided results, which have recurred with regularity over the decades. In fact, since 1975 more than half of these games have been decided by double-digit margins. Another recent Division Round trend note has been on the "totals" side, in particular "overs," now 24-12 since the 2010 playoffs.


Following are the pointspread results in various spread categories of NFL Division Round playoff games since 1975. Our "charting" begins with the '75 season because, prior to then, playoff home teams were predetermined in a divisional rotation, as opposed to the better won-loss record. A "margin of victory" chart for the games since 1975 is included as well.


CATEGORY... RESULT


Favorites vs. line... 88-82-5 (1 pick)
Favorites straight up... 123-52
Favored by 0-3 points... 11-17-1
Favored by 3½-6½ points... 30-26-1
Favored by 7-9½ points... 29-28-2
Favored by 10-13½ points... 14-8
Favored by 14 points or more... 4-3-1
Home teams straight up... 126-50
Home teams vs. spread... 90-81-5
Home favorites vs. spread ... 84-78-5
Home underdogs vs. spread... 5-3
Home picks vs. spread... 1-0
Over/under (since 1986)... 73-59


MARGINS OF VICTORY


Return To Home Page