8539...
TGS SPECIAL REPORT...2021 FOOTBALL KICKOFF!

by Bruce Marshall, GoldSheet.com Editor

"You've come a long, way, baby..."
–Virginia Slims advertising slogan
The cigarette advertising jingle above from the late 60s (when cigarette commercials could still air on TV) could just as easily apply to the recent sports betting boom in the states. It's still hard to believe for those of us who had all but given up the ghost on the chances of sports wagering ever becoming institutionalized outside of Nevada and those few locales (Oregon, Montana, and Delaware) that were offering parlay-card betting.


Not that we hadn't been talking about it for years. In fact, those readers with long memories might recall TGS founder Mort Olshan railing almost incessantly against the anti-sports gambling mindset, pointing out the inconsistencies and the hypocrisies of the powers-that-be not only in government, but the sports leagues themselves. One of Mort's familiar challenges to the status quo appeared in his "If Somebody Asked Me" editorial from TGS Issue No. 8 in October of the great year of 1984. Mort happened to be in rare form that week, using two of his favorite pin cushions (Howard Cosell and Bob Knight) to illustrate his side of the debate.


"Two weeks ago on Cosell's ABC SportsBeat program," Mort wrote, "he (Cosell) and Bobby Knight passionately declared their indignation over the media's preoccupation with the betting odds. Knight, philosophically slightly to the right of Attila the Hun, restated his favorite argument that if papers are going to publish the pointspreads then why shouldn't they publish the names, addresses, and phone numbers of prostitutes as well.


"The Prussianism of Knight is well documented. This stern disciplinarian, in all matters except in controlling himself, has throughout his career eclectically obeyed and respected only those institutions which accommodate his particular brand of morality. When Charles Bronson retires from the motion picture business Knight would have to be considered a prime candidate to play the Bronson character who metes out 'sidewalk justice' according to his own dictates.


"Cosell likewise remonstrated his objection to an activity that brings enjoyment and recreation to an estimated 40 million fans each week. Chances are in five years this debate will be academic as new laws replace archaic ones set into motion by a Puritanical ideology that judged–-if someone is having a good time there must be something wrong with what he's doing. The self-righteousness of the Cosells and the grim, humorless approach of the Knights tend to rob the sport of its joyful essence. How wonderful to be so self-confident that you know how the rest of society ought to behave."


Now, 37 years later, Mort's musings of 1984 prove an interesting retrospective on an industry that indeed eventually underwent the long-overdue changes that he predicted. Though Mort (who passed in 2003) lived long enough to see his projection of a 5-year wait of laws to change go by the wayside, he unfortunately never got to see the ultimate changes in the sports gaming landscape that he so long championed and predicted decades before.


And how times have changed! We have written extensively about New Jersey's brave challenge to PASPA that would eventually overturn the arcane policies to which Mort long ago referred. As almost all readers probably know by now, the US Supreme Court struck down PASPA in 2018. We don't think any publication followed the course of New Jersey's landmark challenge as diligently as we did at TGS, with over 30 editorial pieces since 2012 standing as testament. The storyline continues to intrigue as it has morphed into an overwhelming presence in society and somewhat mirroring the high-tech explosion that preceded it by a generation. We intend to revisit the sports gaming marketplace and the New Jersey storyline several times this season as it continues to fascinate while it gathers even more momentum like one of the hurricanes that will inevitably be forming in Atlantic and Caribbean in the next few months.


So pervasive has became the sports gaming boom that a couple of venerated publications, Sports Illustrated and the Wall Street Journal, devoted extensive space and copy to the subject within the past couple of weeks. Indeed, it's not uncommon to see the mainstream periodicals (of which there are a diminishing number) devote space to sports gaming these days; WSJ in particular has been carving out plenty of space for this emerging sector of the economy and will likely continue to do so as it provides interesting and timely copy for a variety of its forums. And while SI has diminished in its influence and reach from its halycon days (indeed, it's now a monthly, not weekly, publication), to devote most of its September issue to sports gaming with a "Gambling Issue" further confirms the new-found realities of the industry...and modern society's embrace of it.


(Even in its heyday, SI would occasionally tackle the sports-gaming subject, never more memorably than a 1986 issue in which "Gambling–America's National Pastime?" was emblazoned on the cover with several publications of the day in the featured photo...which happened to prominently highlight a copy of the Football TGS, its goldenrod hue catching the eye, and none other than the name of P. Carl Giordano, who remains at TGS to this day as Managing Editor, appearng as well. PCG authored a story that appeared on the TGS cover of the issue featured on the front of that March, 10, 1986 issue of SI).


We intend to dive a bit deeper into some of the content of storylines from both the recent WSJ and SI issues. In particular, we found the WSJ's "The Big Sports-Betting Kickoff" piece from its recent weekend issue to be a storyline worth significant further review, and one we will tackle soon enough. Though, in the interim, we suspect there might be another wave of featured editorials from varieties of news providers that will warrant analysis as well. Indeed, what was once regarded as a sleepy industry existing far from the mainstream in Nevada has now emerged as an economic powerhouse.


Before signing off on this featured piece to help kick off our 2021 publishing season (the 65th for TGS!), we thought it appropriate to re-run one of our presentations from 2012, when we first alerted the readers to what was starting to transpire in New Jersey. In retrospect, this feature might even read better than it did nine years ago when we began to actively follow the Garden State storyline.


Thus, following is our presentation of "The Garden State Times" which first appeared in TGS Vol 56, Issue 9 from the week of October 25-29, 2012. Enjoy...and remember, we wrote this almost nine years ago!



Hmmm.

It's been a while since we've talked about the sports wagering landscape on these pages. More specifically, about any attempts to legalize the exercise in locales other than Nevada and, to a lesser extent, the weekly NFL parlay cards available in select Delaware and Oregon locations.


But times are changing. Which is why everyone in the sports wagering industry is paying very close attention to developments in New Jersey, all thanks to some bold thinking championed by none other than Gov. Chris Christie, who has stepped to the plate on the subject like no politician in memory.


You see, Christie not only wants New Jersey to begin accepting sports wagers, he's put the wheels in motion to legalize the whole operation by this coming January. At the moment, the Garden State is in the process of issuing sports gaming licenses to casinos and race tracks in the state.


"If someone wants to stop us, then let them try to stop us," Christie said last May, channeling some of the same bravado as once upon a time did one of the Garden State's favorite sons, the Bayonne Bleeder himself, Chuck Wepner. "Am I expecting there may be legal action taken against us to try to prevent it? Yes. But I have every confidence we're going to be successful."


New Jersey has been at the gaming epicenter before, generating enormous coverage in the '70s when becoming one of the first non-Nevada states to permit casino gaming, which was also an attempt to breathe some life into a then-dying Atlantic City. Which would soon become the Mecca of East Coast gaming, as plush new hotels and casinos began to appear up and down the decaying Boardwalk.


But now Christie and the forward-thinkers in the Garden State want to begin accepting sports bets, too. For whatever reason, New Jersey pols were asleep at the switch when select states (Nevada, Oregon, Delaware, and Montana) were "grandfathered" by federal law, as part of the 1992 Professional and Amateur Sports Protection Act (PASPA), to accept sports wagers. (Indian casinos were not included, either.) Since then, however, the Garden State has decided that it wants in on the action, although it took a politician as bold as the I-don't-give-a-damn-what-you think Christie to actually ignite the fuse.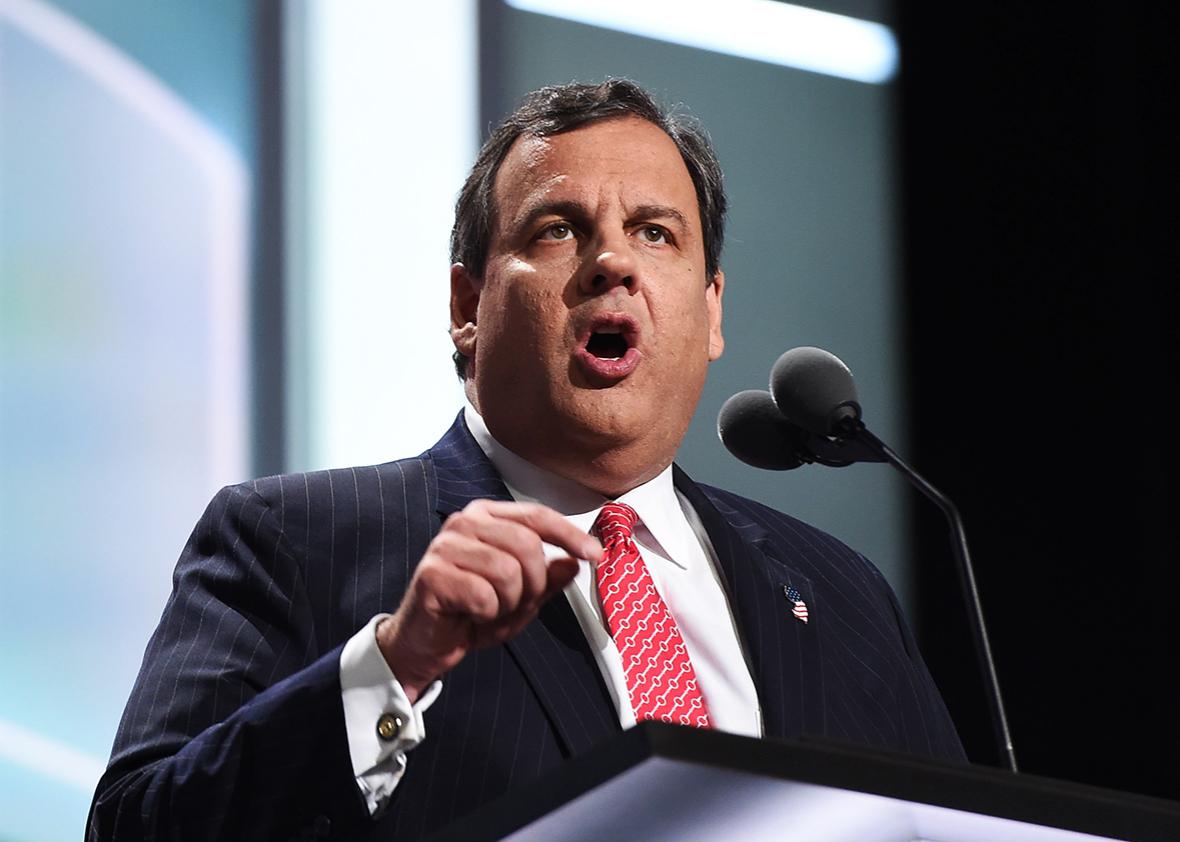 Of course, Christie is girding for court challenges from all of the major North American leagues who outwardly continue to reject any further legalization of sports wagering. That legal action may wind up coming from a consortium of sports organizations, the NCAA and NFL chief among them. If the justice department doesn't step in, then expect the leagues to try in federal court.


But if you're old enough to have read some of the long-ago editorials by TGS founder Mort Olshan, you know those objections are dubious at best in nature. Especially from the almighty NFL, whose ownership ranks in the past have been filled with all sorts of characters with backgrounds in shady enterprises such as race tracks (the Bidwills, Rooneys, and DeBartolos immediately come to mind) and waste management, not to mention several other loathsome sorts with underworld ties (a list that is long and distinguished). A group which has surely never been the collection of Little Lord Fauntleroy types that the NFL P.R. machine might have the public try to believe.


As Mort would often say, the inner-workings of the NFL were always about as anti-gaming as it were pro-terrorist. Pro sports ownership, the NFL in particular, has always recognized the value of sports betting, whether it publicly admits it or not. And Christie also knows that he can shove back with the weight of public support, which, if mobilized properly, could present quite a force in the debate.


Indeed, Christie's challenge is different from anything we have witnessed before. While the pro leagues have always been able to live with legalized wagering in far-away Nevada, or the parlay cards in Oregon or for sale at Delaware Park, Christie is now effectively pushing the envelope right into the face of the NFL and all sports leagues (NCAA included). Christie's plan to not only have the Atlantic City casinos, but also the state's race tracks, begin accepting bets means that a handful of dog tracks and major horse racing venues such as Freehold, Monmouth, and the Meadowlands, the latter right on the doorstep to New York City and sharing a parking lot with the new Met Life Stadium, home of the NFL Giants and Jets, will be taking action on the games. And most of those race tracks are even more accessible to the huge population bases in the region than is Atlantic City, itself not too inconvenient from many East Coast hubs where it sits along the shore.


Granted, the NFL's potential influence in federal court cannot be minimized, but Christie will not be fighting with a hand tied behind his back. If anything, all parties are going to have to acknowledge that legalization discourages the kind of real trouble (point shaving, game fixing) the leagues understandably fear.


And what the NFL and NCAA call "evil" might instead be a building block. It's no secret that NFL and college football and the NCAA men's basketball tournament, in particular, have been able to benefit greatly from gambling for generations. And what of the various "fantasy" leagues in which the sports entities themselves are now involved? Do they think the thousands (millions?) who participate in those endeavors are doing so for no reward?


Countless numbers of fans wager on the games. Only now, outside of Nevada and those few other locales, that activity is currently unregulated and untaxed.


But why?


Perhaps it's best to look for answers overseas, where sports gaming is legalized and regulated, for some guidance. Recently, we consulted with Randy Haynes, a veteran sports gaming industry executive and Senior Consultant to OPAP, one of the most successful sports books in Europe, for some further enlightenment on the subject, gained from a unique perspective.


"The sports gaming sector holds almost unlimited potential for many different bodies and organizations, from the sports authorities and stake holders, media, Governments and regulators, and can be a massive contributor to sustainable economic growth," says Haynes. "If only the various factions can see past their self-interests.


"And there is mass appeal and export value of the USA's four major sport leagues. Why not maximize those interest levels and through the association of sports betting allow those markets to grow and import billions of dollars of revenues into the USA?


"I am on record as stating sports gaming will eventually mirror the scale and complexity of the global financial markets; but with the added ingredients of full transparency, public scrutiny and accountability. And, of course, far more people have a passion for sport than the machinations of the Dow and Nasdaq.


"My experience and simple arithmetic suggests that there may be as many as 500,000 jobs waiting to be created in the short term in the US and billions of dollars of income and taxes generated, if New Jersey is able to commence the reform of a sector that for too long has been cheapened and vilified.


"There are challenges, as always, with any venture that involves opinion and risk, and there is a debate about whether margins will warrant the investment. But in a world of opportunities, why is this most obvious and scalable of sectors not fully appreciated?


"Governor Christie and anyone that wants to truly examine the sector warrants support. The time for serious debate and reform is long overdue."

We're right with you, Randy.

*****


Lastly, we would be remiss if not including one of our much-discussed Retrospective pieces that have become customary for our opening-week issues. Usually, we have highlighted some featured games from kickoff weekends of the past in the TGS era. In recent years those have featured the landmark USC-Alabama lid-lifter in 1970, the overlooked Stanford-Arkansas classic from the same night 51 years ago, another memorable Arkansas opener vs. USC in 1974, and, the last time we could do one of these, two years ago, when recalling the epic 1967 opener between Tennessee and UCLA at the L.A. Coliseum


We'll do something a bit different this season, as we recall not an opening day or night from TGS publishing past, but rather a matchup that renews this coming weekend for only the second time ever...and the first time in 54 years.


Throughout our long publishing history at TGS, the year of 1967 has always resonated. Not because of the unique late-season intra-city showdown between USC and UCLA, which was not only a battle for No. 1 in the polls but also a potential Heisman decider between top candidates O.J. Simpson and Gary Beban. But it was also a year that has not been replicated in college football since; certainly not for Indiana, whose rags-to-riches run that autumn for HC John Pont culminated in not only its first-ever Rose Bowl visit...but to this day its

only

Rose Bowl visit. Aside from the season-long doings in Los Angeles, the Big Ten, thanks much to the unexpected IU storyline, generated most of the headlines. In fact, that was the last year in which a Big Ten race didn't involve either Ohio State or Michigan, or both, as top contenders. Rather, that season would see the Hoosiers, Minnesota, and Purdue jockeying for the top spot through an exciting autumn.


For the first half of the season, Purdue, though not eligible for the Rose Bowl due to the Big Ten's arcane "no repeat" rule (which wouldn't be repealed until 1972), appeared the best of the lot, and by midseason looked a good bet to finish the season on top of the polls. Jack Mollenkopf's Boilermakers had unveiled a brash new QB, sophomore Mike Phipps, proving a seamless transition from All-American Bob Griese, who piloted the previous year's Rose Bowl winners and would that season be a rookie QB for the AFL's Miami Dolphins. Phipps introduced himself to the nation with a bang in a September 30 clash vs. top-rated Notre Dame at Ross-Ade Stadium. Ara Parseghian's Fighting Irish were defending national champs and riding a 12-game win streak into West Lafayette, but this was to be a day for Phipps, who passed for 238 yards and a pair of TDs, and do-everything RB Leroy Keyes, who also burst into the nation's consciousness by catching 9 passes for 108 yards and scoring a TD, as well as recoding a late, game-saving interception of a Terry Hanratty pass as Keyes pulled double-duty as a DB. The 28-21 upset vaulted the Riveters from No. 10 in the country to the No. 4 spot; a win over Alex Agase's Northwestern the next week preceded a jump to No. 2 in the rankings. Then, a subsequent 41-6 dismantling of Woody Hayes' Ohio State, in Columbus, no less, inched Purdue closer to top-ranked USC in the polls.


Things were becoming downright giddy for Boilermaker backers, who would gleefully pack Ross-Ade for a homecoming game the following week vs. AAWU (precedessor of the Pac-8) also-ran Oregon State. Dee Andros' Beavers were off back-to-back losses vs. BYU and Washington as they slinked into West Lafayette an unheralded 20-point underdog, their season apparently unraveling. The sky was clear blue, temperature at 56 degrees, with a very slight wind. In the vernacular of long-ago ABC play-by-play man Chris Schenkel, it was "the perfect day for college football." A 10th straight win for the surging Riveters seemed a foregone conclusion.

Only it would not be a perfect day for the Boilermakers. Far from it, in fact.


Unnerved, apparently, by the Beavers' physicality, Purdue struggled to maintain its composure all afternoon. Phipps would be under constant pressure; Andros later said that the OSU coaches had deduced from film study a foot movement by Phipps prior to the snap of any play that was to be a pass. Keying on that tendency, OSU's defensive front was able to get an extra jump as it poured in on Phipps, who never completed a pass for more than 15 yards, such was the constant pressure, while also tossing three picks. A constant thorn was roughhouse, 230-lb. DT Jess Lewis, who also happened to be the NCAA heavyweight wrestling champ and who would skip the ensuing 1968 football season to instead compete at the Mexico City Olympics on the USA wrestling team. Purdue was simply unable to contain the marauding Lewis, who once threw Phipps down like a rag doll for a 10-yard loss and recovered a fumble on the afternoon.


Though not flashy on offense, the Andros attack was ruggedly functional and heavy on basics, deployed out of a bruising "Power-T" alignment that was really an industry name for the old-fashioned full-house backfield. With three runners lined up straight across behind QB Steve Preece, the Beavers were content to hammer away between the tackles with big, punishing 240-lb. FB Bill "Earthquake" Enyart doing the heavy-duty work, while HBs Billy Main and Don Summers were capable of getting to the edge. As was the livewire Preece, who could operate the option element of the Power-T with plenty of pizzazz featuring his skills as an elusive runner. True, Preece was at best a scattershot passer and would complete only 36% of his tosses on the season, but could occasionally get his throws downfield. As would be the case in the 1st Q with a surprising 18-yard TD pass to end Roger Cantlon, only Preece's second TD toss of the season, staking OSU to an early 7-0 lead.


With the wondrous Keyes contributing the big plays, Phipps was able to quickly navigate the Boilermakers 62 yards to the tying TD, scored by Leroy on a 15-yard run, but the Boilermakers were losing the battle at the line of scrimmage. In the face of heavy pressure in the 2nd Q, Phipps would fumble away the ball on his own 26 yard-line, from where Preece was able to steer the Andros Power-T close enough for PK Mike Haggard to boot a 25-yard field goal and put the West Coast invaders ahead by a shocking 10-7 count at halftime. A collective gasp could be heard from college stadiums across the land when the intermission score from Ross-Ade was announced.


Realizing the trouble at hand, Phipps got the offense moving in the third quarter, mixing runs by Keyes and Perry Williams along with passes to sure-handed end Jim Beirne, who would become Purdue's all-time leading receiver during the game before eventually featuring for the AFL Houston Oilers in subsequent years. A 7-yard TD run by Keyes put the Boilermakers back in front by a 14-10 count. But the Beavers were still controlling the pits and Preece was able to fire up another scoring march, this one featuring a 28-yard run by skittery HB Main, to set up a 32-yard Haggard field goal that cut the deficit to 14-13 entering the 4th Q.


Clinging to the one-point lead, disaster struck the Boilermakers midway thru the final stanza when a harried Phipps saw his errant pitch intended for Keyes instead bounce off of halfback Leon Troyer, with the ever-present Jess Lewis pouncing on the ball at the Purdue 30. At that point, Andros ordered Preece to lean on the power game and feature the big, bruising Enyart, who carried the ball up the middle on six of the next seven plays, barging across the goal line from 4 yards out to put OSU ahead with 2:57 remaining. An errant 2-point conversion kept the score at 19-14, but Purdue, still unnerved by the Beavs, committed a grave faux pas on the subsequent kickoff. The obscure Troyer, already involved in a key play the wrong way for the Riveters, outdid himself on the kickoff when standing transfixed as the ball bounced around the 25-yard line, then shying away as OSU's Mel Easley recovered the ball on the Boilers' 27. Shortly thereafter, Haggard would boot his third field goal of the afternoon (setting a Beavers record), this time from 38 yards, to stretch the lead to 22-14. Keyes briefly got the stunned fans re-engaged when he brought back the kickoff to the OSU 48, but Phipps was immediately picked off by LB Mike Groff, and Preece was able to comfortably run out the clock.

When the smoke cleared, the Beaver power game proved the difference, with Enyart pounding for 91 YR, Preece for 75, and Main another 67 en route to 237 punishing rush yards. And Andros and his OSU had a colossal upset, 22-14!


Mollenkopf tried to rationalize the stunner. "We just got beat by a better team today," said the Purdue coach. "They outfought us, out-spirited us, outhit us and just beat us. We made too many mistakes (six giveaways) and they killed us. They came ready to play football." Meanwhile, the giddy Andros could hardly contain himself. "This has to be the greatest victory of my life," said the rotund coach nicknamed "The Great Pumpkin" because of his game-day wardrobe featuring an orange windbreaker, and the Charlie Brown Halloween cartoon airing on TV around the same time. "But I don't deserve most of the credit. The credit should go to the kids and the members of the coaching staff who got them ready for the game. We beat a great football team."


The OSU storyline was hardly complete for '67, however. Three weeks later, Andros would have to replace the Purdue win as the greatest of his career with a rousing 3-0 shutout of O.J. and top-ranked USC in Corvallis, which followed a 16-16 draw at second-ranked UCLA the preceding week. Thus, three times in a four-game span, the Andros Beavers faced a first or second-ranked team and didn't lose to any of them, recording a 2-0-1 mark! A thumping win over Washington State sandwiched between the Purdue and UCLA games, plus a pulsating 14-10 triumph over rival Oregon in the muddy Civil War game finale, improved OSU to 7-2-1 by the end of the campaign. Thanks to the early-season loss to Washington, it was not good enough to get to the Rose Bowl, but many college football insiders realized that by the end of the '67 season, Oregon State might well have been the best team in the country. And the legend of those "Giant Killers" lives in Beaver lore to this day.


That's a lot for the upcoming Oregon State-Purdue clash, the first meeting between the schools in the 54 years since, to live up to this Saturday!
Return To Home Page